It used to be

SELF

.
Don't get me wrong....I still love SELF...but I'm a woman in my 30s now. A lot of the articles are targeted for younger females.
Not my body shape. Women's body shape changes after children.
I discovered
Woman's Health
. OMFG, I absolutely love it!!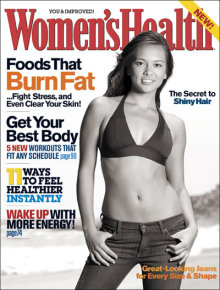 I love me some information on being fit and healthy, adding a bit of glamour.
Debating on subscribing now since I suppose to be saving. Gotta go to the local library soon!! I did buy two issues of the mag when I was in Miami.