But I have no passport :(
When people say they want to travel, they just specifically say I want to go to Europe (that's one whole continent!!!) or China (that's one country, where in China do you want to go??) It's like saying, I want to go to America. Where in America? Los Angeles? New York? Miami?
My goal this summer is to get a passport. Seriously. I have friends who has said they are going on vacation and asked me to tag along, places like Mexico, Jamaica, or even Bahamas. I just don't have a passport.
I always wanted to go to India (okay, I will explain where below!!) Everyone should know why.
One of my Filipino friends had a chance to go to India and asked if I wanted to go. She went to Agra and Mumbai! I saw the pictures after the trip. She is always traveling and is in Greece at this very moment. We talked about going to India together. Two non Desi chicks going to India, that would be something. She has been very helpful with getting me Telugu and Tamil films in the past.
However, I do want to travel with someone who is fluent with the language. My Filipino friend was traveling with her Tamil friends at that time. My biggest concern is money! I don't have much of it. If I go, I may have to open new credit cards, just to go, lol.
Now, I am so head-over-heels for South India, I want to visit all the beautiful temples. I want to be away from the urban settings. I still want to see the Taj Mahal in Agra. But I have my eyes set on South India.
How could I resist the beautiful beaches, waterfalls, and coconut trees in Kerala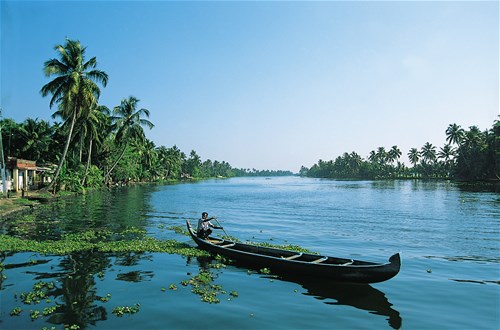 the gorgeous Mysore palaces and St Mary's Island in Karnataka
Vidhana Soudha in Bangalore (and I have no idea where the second pic is!! Except that it's in Bangalore. I have been saving pictures of India for the past few years and I found it!)
the same place where
Jism
was shot in Pondicherry!! I want to see the beautiful cathedrals and the beach
Oh yeah, of course Hyderabad to stalk my favorite Indian hottie, Allu Arjun :)
And maybe see the beautiful buildings
Golconda Fort
Birla Mandir
Allu Arjun, what have you done to me? :)
http://apunbindaas.blogspot.com/2009/10/theres-just-something-about-allu-arjun.html